Department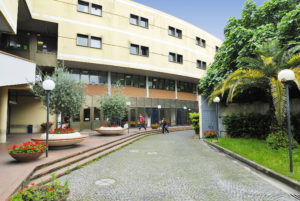 The Dipartimento di Economia e Management is located at the outskirt of the city centre (an area denominated "Piagge" ) and it is adjacent to the "Palazzo dei Congressi" (Congress Hall). It can be reached from the train station in ten minutes walk. It is located in a modern building and during lessons and exams periods it is attended by 3000 students every day.
The department aims at answering the existing demand of professional and scientific education in the areas of business, economics and statistics. It covers 4 main areas of study: economics, business, mathematical economics and statistics and business law. Our graduates and MAs are prepared to cover top management roles in companies of different sectors (credit, finance, insurance, trade, public administration, research centres, national and international agencies for economic planning, and accountancy profession). The faculty has a high international profile: it takes part in students' mobility projects (mostly part of the Erasmus+ Programme) and it has a full list of courses in English activated during the first and the second semester.
The Department is strongly engaged in placement activities thanks to its relationships with companies and institutions all over Italy and abroad. It offers many possibilites of internships with its more than 340 agreements with companies, public institutions and third sector organisations.
For more information: www.ec.unipi.it